Sometimes when writing this newsletter, it's just a long stare into what feels like the abyss, until some image or phrase takes hold, and then it just pours forth from there. These past few months have revealed the vastness of that abyss. We've struggled with this before, and there's just never a clear answer about what tone to set when you're basically marketing luxury items in the midst of *insert latest crisis*. But this one is different, and not just because of the way that it effects all of us, but in the ways that it doesn't. Beyond those who have lost people, and the healthcare workers on the front lines, this time HAS to be harder for all the people without comfortable outdoor spaces, for the students who would be graduating from college and high school, for the young ones itching to strike out on their own, for couples postponing weddings and babies, for first crushes crushed by Covid, for golden years suddenly tarnished...and yes, for the workers who are shouldering the burden of this. If you don't click on that article, here's a takeaway:

There's a tale being spun by some that those who want us to go slower on reopening are elite work-from-home types who don't understand the plight of the good working folks who desperately need to put food on the table. Leaving aside the absolute failure of a society where the only choices are risk a deadly disease or go without, polls give the lie to this effete-liberal-vs-noble-working-man framing: A large majority of Americans surveyed, including most of those who have been stood down, believe we should keep businesses closed to stop the spread of the virus...Now those same workers are being called back to their jobs, and they're rightly afraid.

You can probably see where we're going with this. Even though it's Memorial Day Weekend, (that time of beaches, backyard BBQs, and cold toasts to sacrifice), even though it's graduation season, we're sticking with our plan of reduced hours and keeping our doors closed to the public. There are many reasons for this, including the fact that if one of us gets sick, the whole shop would need to close for at least 14 days for quarantine. But with the latest news from the CDC (which, can we trust them? Who knows, right?) indicating that the virus is mainly spread person-to-person through speaking/breathing/coughing/sneezing, can we really ask our staff or ourselves to stand in front of 100 or so people per day? We can think of no one who would allow 100 or so people per day into their homes, so clearly, the answer is no. And we haven't even mentioned the Kawasaki disease situation...so....no.

Anyway, apologies for this bummer of a newsletter on such a glorious sunny day! If anyone has any advice on how to navigate this mess, feel free to share, because we're all WTF over here.

And, in case it's not clear, we are closed Sunday and Monday, so feel free to stock up via curbside pick-up and delivery! We've got the e-comm!

Thank you so much!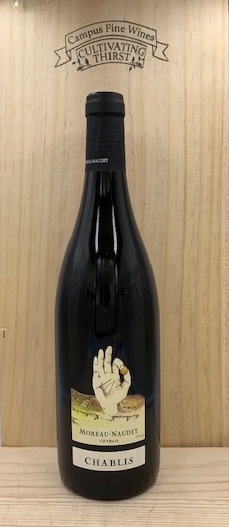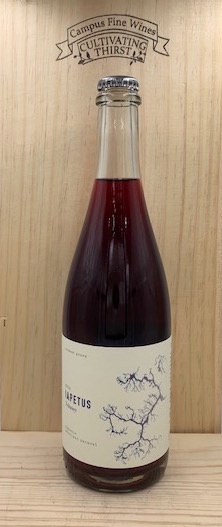 Fear not, wine is still flowing around here. We just got a bunch of Iapetus out of (mostly) Vermont, including Tributary, which the producer describes as a sparkling, refreshing, low-alcohol, totally crushable wine that will transport your taste-buds to the tropics and have you happy-dancing with every sip. It's basically a party in a bottle. And FIZZ!, a hazy, refreshing Vidal Blanc collaboration between Iapetus and our friends at Newport Wine Cellar and Fortnight Wine Bar.

Domaine Moreau-Naudet Chablis 2017, perhaps a graduation gift for the fledgling Burgundy nerd?

Porch-Pounder Aupa Pipeño is back! Glug glug!

Bruichladdich Port Charlotte 10 Year, for when you're ready to pair your tipple with your bonfire.

You can find most of our new beer (and wine too!) on our Instagram.