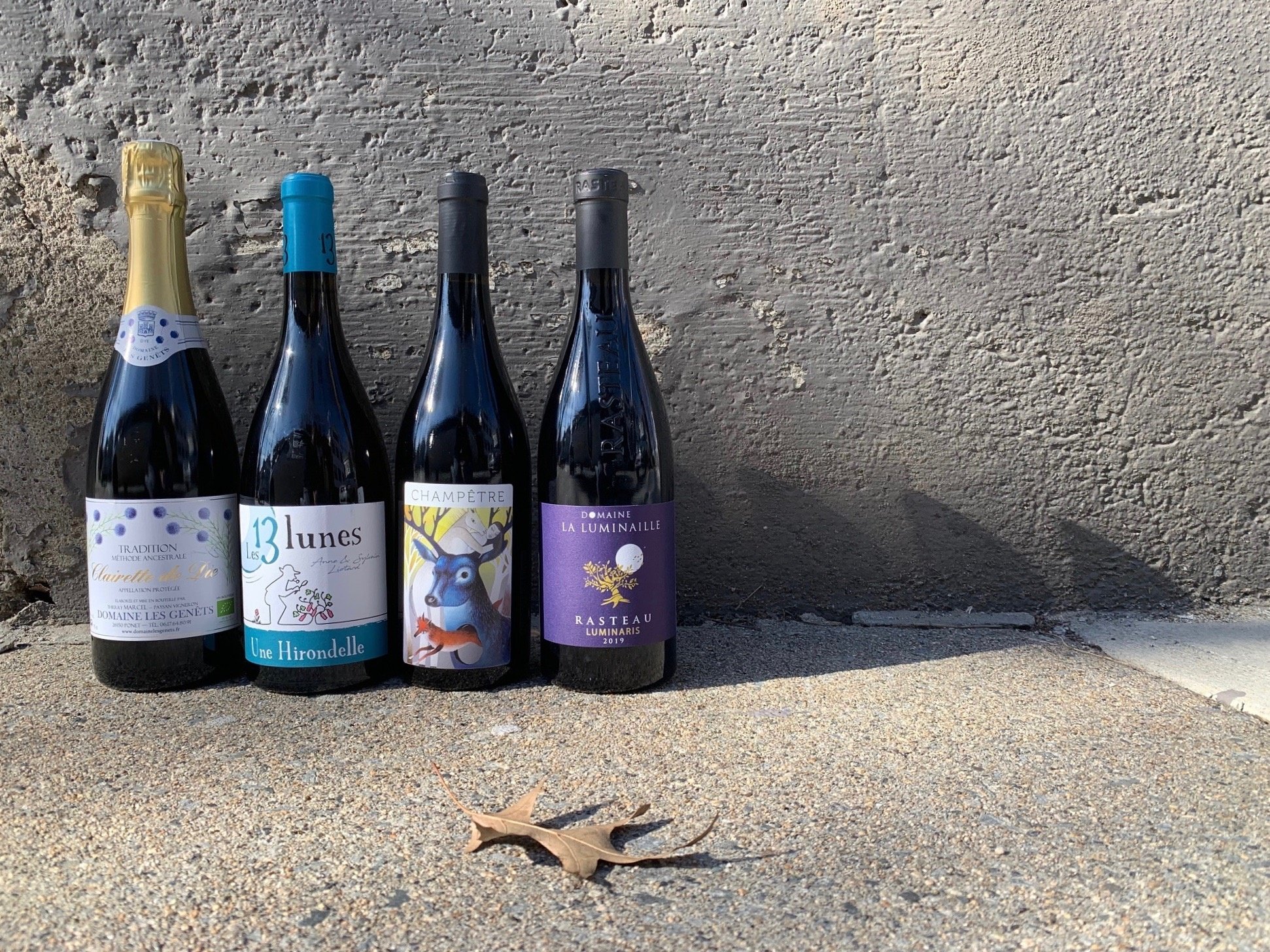 Campus Fine Wines Monthly Wine Club is available in two tiers:
Click here for the $50 monthly club which features two curated wines per month.
Click here for the $100 monthly club which includes three to four curated selections per month.
Sometimes we throw in a wild card.
Click here to see our first club (wines pictured above) from March 2022.
Each tier comes with in-depth region and producer notes, pairing suggestions, and links on our site to maps, recipes, pictures, etc.
Price includes delivery within RI, which will be scheduled the second week of each month, Tuesday through Saturday, depending upon location. In-store pick-up is also an option.
Additional Perks:
Wine club members receive a 10% discount on all regularly priced wines, in the club or otherwise, for the duration of the membership.
Discount does not apply to sale items, blue-tag wines, or boxes/cans/alternative packaging. This 10% discount cannot be added to any other discount or promotion. The discount is good on wine only.
Billing:
You will be billed automatically upon sign-up, then the billing date will be the same day on each subsequent month. Subscriptions purchased after the 15th of the month will ship the following month.