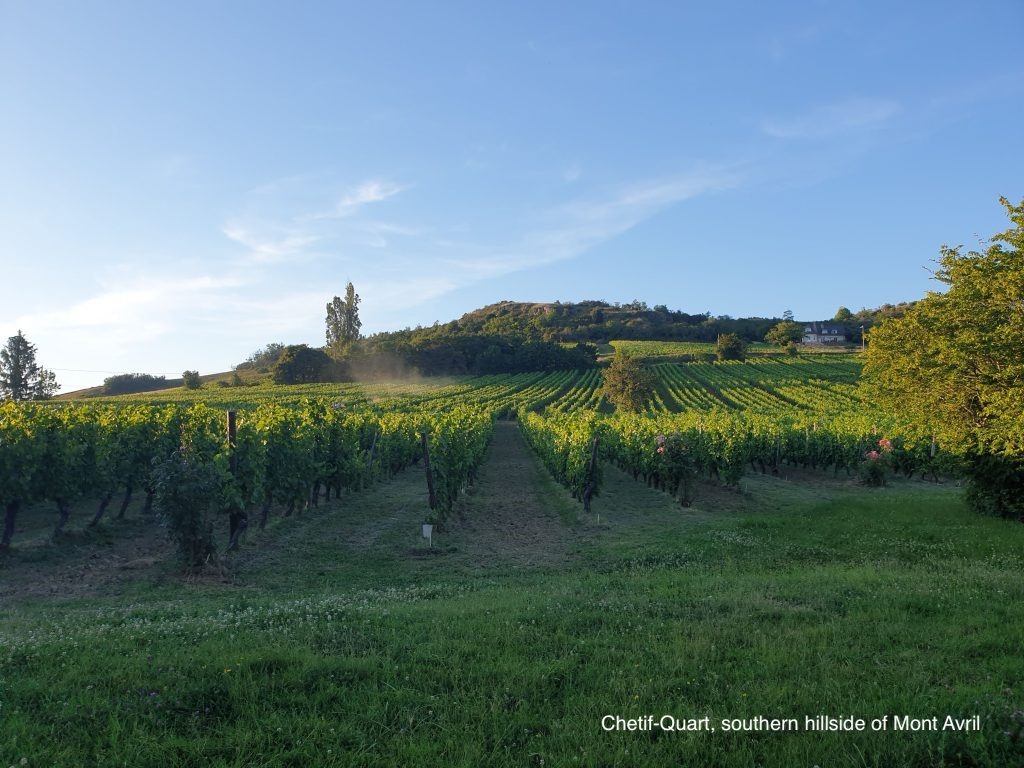 This month's club notes were written by staff-member Irene Lozach. Enjoy!
This is not your typical selection from Burgundy. 
Burgundy (I know, I'm supposed to refer to it as Bourgogne. Sorry, not sorry, France) is known for two things: Chardonnay and Pinot Noir. The other thing is tiny quantities of very good, very expensive wines. Of course Burgundy is known for much, much more. 
This month we are showcasing 2 wines that are not strictly typical of Burgundy. Our red this month is a blend of grapes which is something that, in Burgundy, is typically only seen with sparkling wine. This red is a blend of Gamay and Pinot Noir. The white is a delicious Aligoté from the Côte de Beaune where Chardonnay reigns supreme.
Each of this month's wines shows depth, structure, and charm. Together they present an exploration of more of what Bourgogne has to offer. 
Here's a link to a map of Burgundy.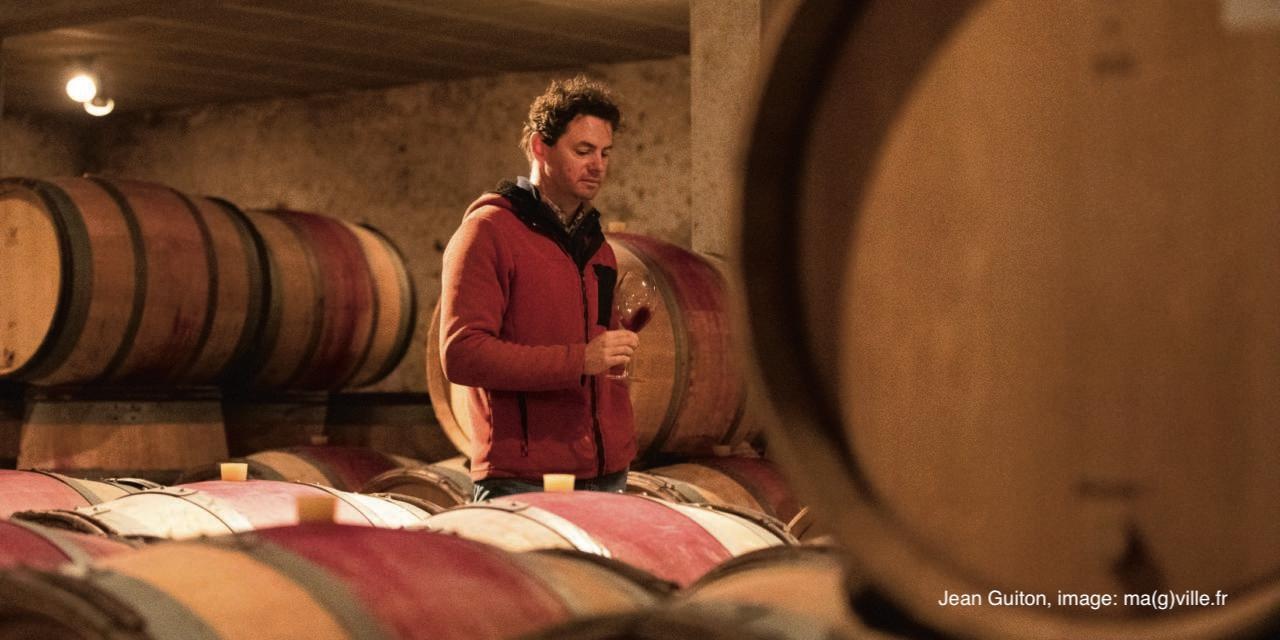 Jean Guiton Aligoté 2021 $31.99
Like every grape variety, Aligoté has parents and siblings. DNA testing has shown that a Pinot (of the species Vitis vinifera) clonal variation is the father to Aligoté (maybe Pinot Noir, Pinot Blanc, Meunier? Who knows, they all have the same DNA) while Gouais (also V. vinifera) is the mother. Sometime within the 2,000-year span of Pinot the pollen from the stamens of some Pinot flowers transferred to the stigmas of some Gouais flowers and a new family of grape varieties emerged which includes Aligoté. 
This form of propagation, when both parents are of the same species, is called a crossing Theoretically, every seedling, even if it is pollinated by a member of the same grape variety (i.e. two Pinot vines), is a crossing as any vine that results from the seed being planted will be a different grape variety distinct from either parent. Indeed, Pinot and Gouais are also the parents of Chardonnay, Gamay Noir, and many other Aligoté siblings.
These three siblings, Aligoté, Chardonnay, and Gamay, along with the father, Pinot Noir (a very important clonal variation of Pinot) are planted in the vineyards of Burgundy and have found success in vineyards around the world. Though Aligoté has been somewhat nudged out by the overwhelming demand for white Burgundian wines made from Chardonnay (Aligoté plantings equal only13% those of Chardonnay), those who discover Bourgogne Aligoté can be richly rewarded by this exciting variety of comparative great value in white Burgundy.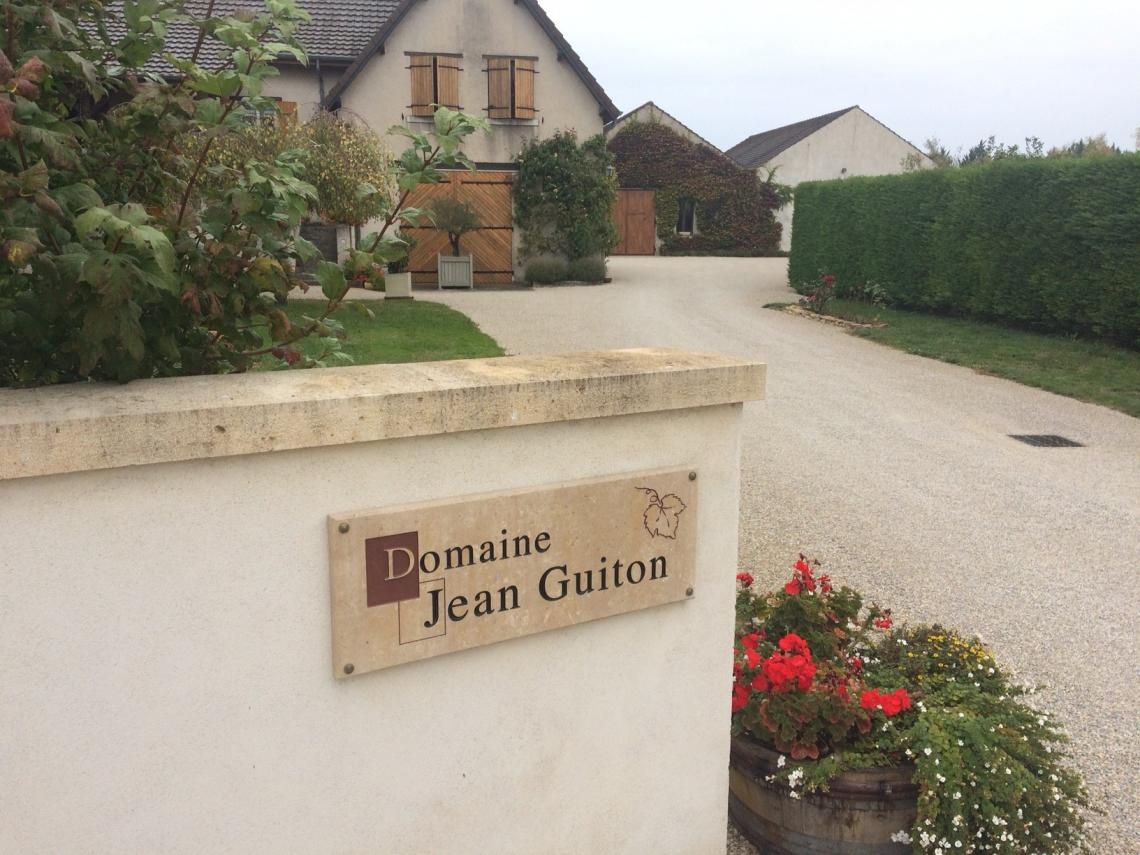 Domaine Jean Guiton Aligoté is included here as one such discovery. Founded in 1975 by Jean Guiton, his son Gillaume, who joined him in 1998, has taken over winemaking since 2002. Today the Guitons have about 25 acres of vineyards producing 5,000 cases (mainly of red wine) per year. Guillaume, a firm believer in the importance of terroir, farms organically using no herbicides or pesticides.
The Guitons planted Aligoté in 2003 on a vineyard site at Bligny-Les-Beaune on the plains below the Côte de Beaune. The soil there is a mix of sand and gravel. Though the fast draining nature of such porous soil can prove difficult in hot and dry years (remember: irrigation is prohibited in Burgundy vineyards), the heat retaining capacity allows these Aligoté grapes to mature reliably and develop a strong mid-palate texture.
The wine is elegant yet firm and full of energy. Hand-harvesting and slow, whole-cluster pressing ensure pristine juice. Native yeast fermentation in stainless steel tank is followed by 12 months aging, also in stainless steel, allowing more textural complexity to emerge from contact with yeast lees. After racking off its lees, the wine is bottled unfiltered, then held for an additional few months aging prior to release.
While 2021 was in many ways a nail biter of a vintage in Burgundy with early frost and plenty of rain, August and September were warm and dry allowing the grapes to ripen––and being on warm, sand/gravel soils this vineyard could be harvested before early autumn rains began to fall that year. Domaine Jean Guiton Bourgogne Aligoté 2021 shows complex aromas and flavors of perfectly ripe, crisp Granny Smith apple, lemon zest and pith, wisps of smoky sandalwood, and a hint of creamy caramel that builds with time in the glass. A lees texture and the naturally high acidity of Aligoté propel the wine's long and energetic finish.
(I tasted this bottle twice, first on Monday when I opened it in the shop, then again on Friday with supper. Over those four days in the fridge it had evolved nicely, developing more of the caramel quality and retaining a whole lot of that apple and lemon primary fruit).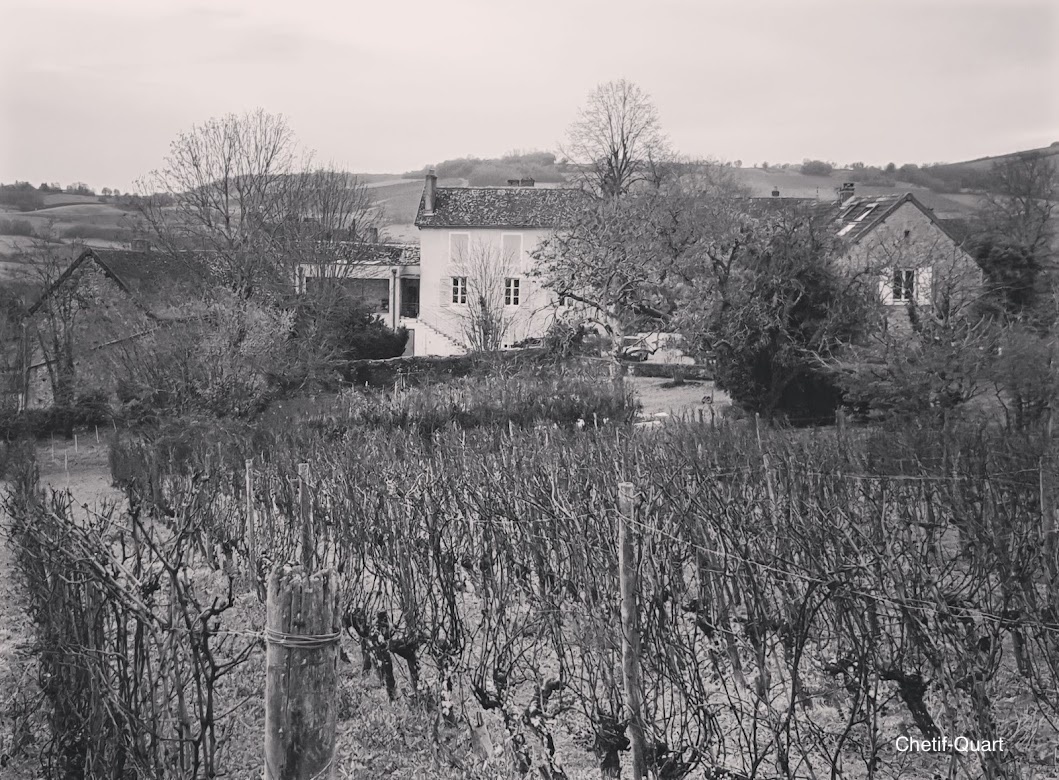 Domaine d'Heilly-Huberdeau (the Domaine Chetif Quart backstory)
Martine Heilly and Pierre Huberdeau met in the mid-1970's while studying ecology at the University of Rennes in eastern Bretagne. Their studies there allowed them to recognize the impact of human behavior on the environment and on biodiversity. This understanding has informed their approach to farming ever since. 
In 1978 they were fortunate to find a farm in Burgundy to purchase. The site had cellars and barns used by generations of the region's growers cooperatively for wine storage and shelter for work horses. 1979 saw their first harvest from 1ha of vines on the farm. 
Over the years Martine and Pierre increased their vineyard holdings to include 5ha on S, SE facing hillsides mainly at mid-slope along Mont-Arvil which touches Morogues, Jambly, and Givry. The clay-limestone soils, typical of the region; are planted to Pinot Noir, Chardonnay, and Aligoté, and are worked organically. This family has, all the while, advocated for organic methods encouraging others to practice organic agriculture, their goal being to apply science to natural farming to improve the environment and the local economy. This is a concept that has recently become very popular in viticultural circles. Indeed, having farmed 'organically' from the start, French organic certification began to catch up to the family Heilly-Huberdeau by the early 2000s with the establishment of certifying organizations for organics allowing Pierre and Martine to quickly achieve certification.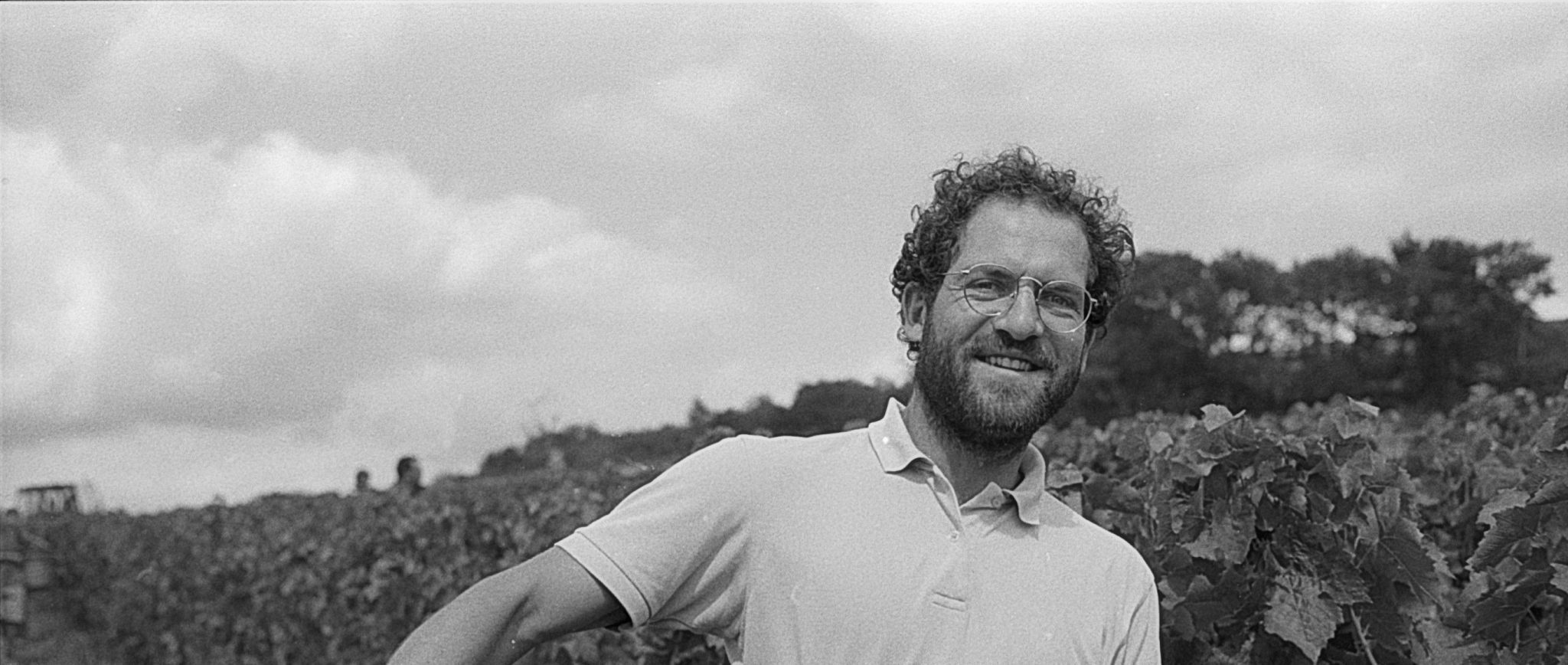 Their son Lucas is now heading up the estate management and winemaking. He lives on the estate with his wife and two young children and carries on, un-changed, the processes followed by his parents in making the best wines they can, vintage after vintage, from their 5ha estate. The only thing that has changed is the name. To honor the regional tradition of recognizing production by the place name it is rooted in, Lucas changed the estate name to reflect its location: Domaine Chetif Quart.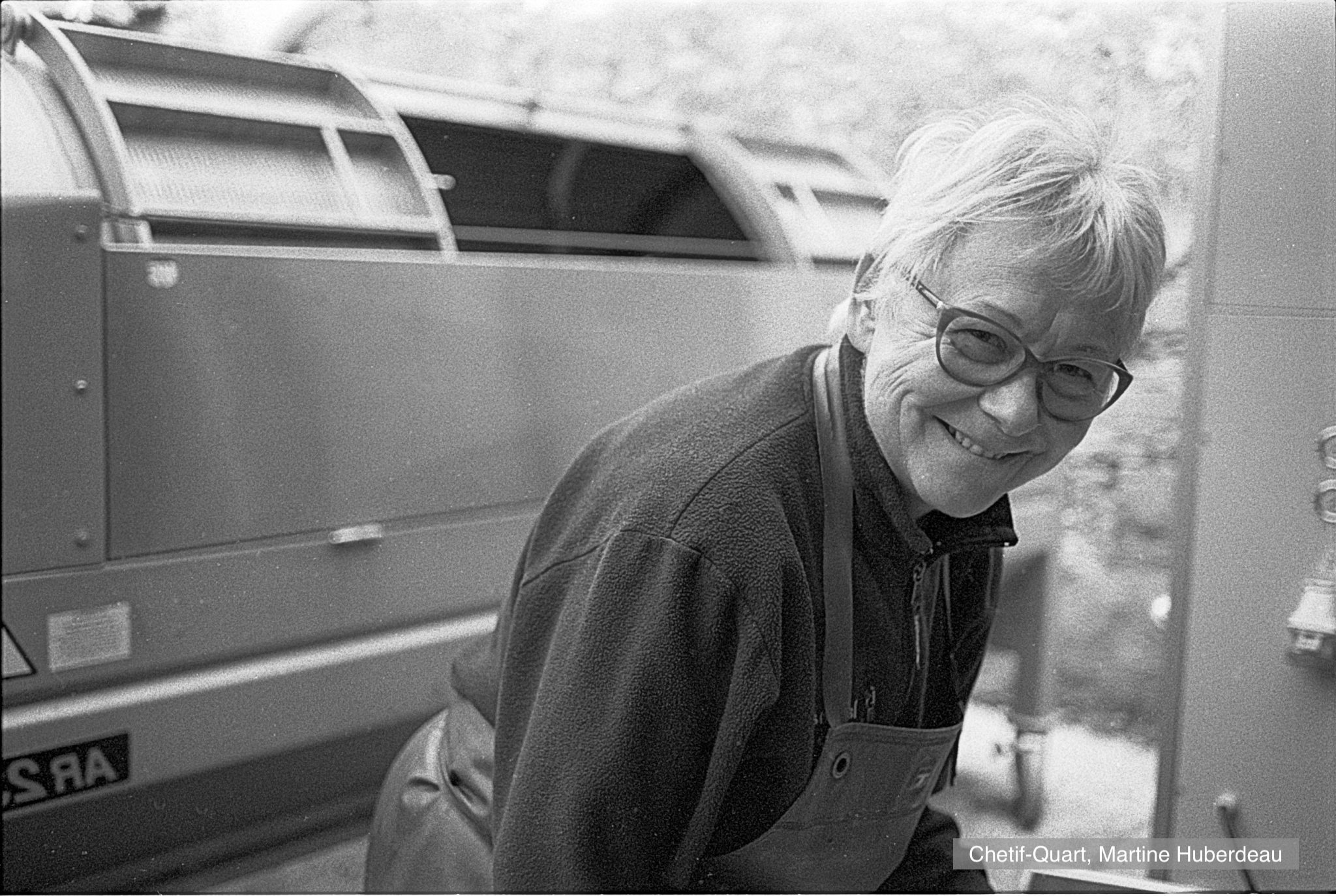 Domaine Chetif Quart Coteaux Bourguignons 2020 $19.99
Coteaux Bourguignons (meaning Burgundy hillsides) is an AOC encompassing the entire Burgundy region from Auxerre south to Beaujolais. Reds can be made from Pinot Noir and Gamay (in Auxerre César and Tressot as well) and whites from Chardonnay and Aligoté either as varietal or blends. 
Domaine Chétif Quart uses mainly Gamay with Pinot Noir blended in a supporting role. The wine has a bright ruby hue showing youth and vibrance. Aromas of cranberry, red plum skin, red apple skin, and a mix of warm spices reminiscent of autumn. This is a fresh, energetic wine with a firm yet elegant tannic structure. Every aroma noted also shows on the palate and through the finish. I loved it with the beef stew I long ago adapted through faulty memory of how Julia Child showed us. I would also love it with any number of fall dishes including the all important Thanksgiving feast.  
Members receive a 10% discount on regularly priced wines, regardless of whether or not the wines are part of a club pack. This discount does not apply to sale items, blue-tag wines, or boxes/cans/alternative packaging and cannot be added to any other discount or promotion. The discount is good on wine only, and is active for the duration of the club membership. As of now it can only be used in-store or over the phone; it will not work online. Twelve bottle case discount remains 12%.