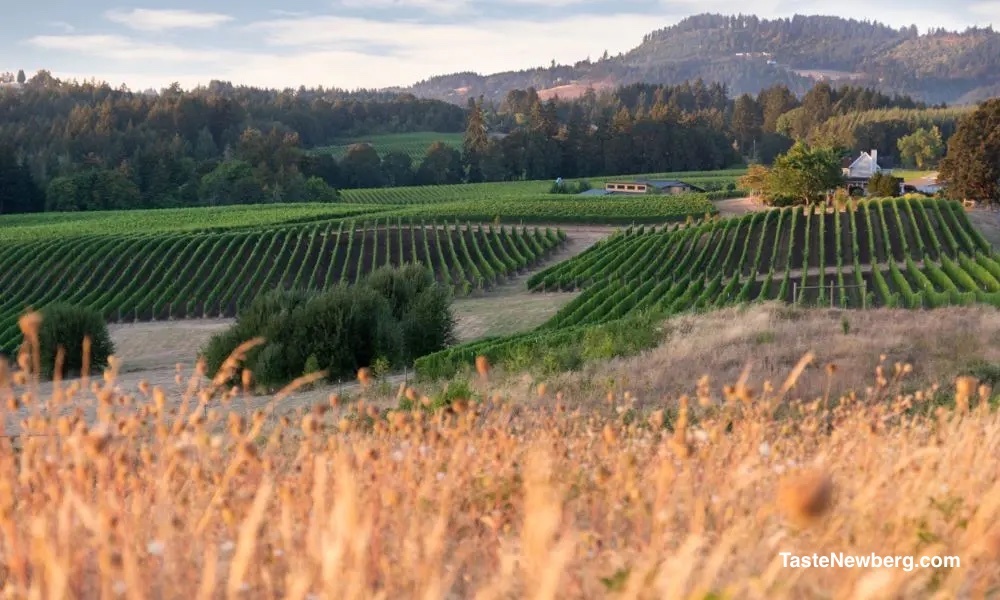 Ovum Old Love Oregon White Blend 2021 $23.99
Ovum was founded in 2011 by husband-and-wife duo John House and Ksenija Kostic, who worked together for years at Chehalem Winery, a highly regarded, Burgundian-influenced, old-school producer in Newberg known for their single vineyard Pinot Noirs. There they learned the ins and outs of making wine in the Willamette Valley. Ovum is "a celebration of the diverse expressions of Oregon Riesling" but it isn't just Riesling anymore. John and Ksenija source fruit from philosophically aligned farmers throughout the state; they've found sites with "blustery Pacific winds, extreme diurnal shifts, and rocky, well-draining soils."
All of Ovum's wines are treated the same way in the cellar: natural fermentations, no additions or subtractions except for SO2, extended lees contact of 8-9 months – all in neutral barrels of acacia and oak, as well as Nomblot concrete eggs. The goal is to best express the place, to let the grape and the terroir tell the story: "…if the wine smells and tastes different, it has everything to do with terroir, and little to do with the winemaker.  Our hope is that through our attention to detail and honest technique, we can produce old fashioned wines in the modern world."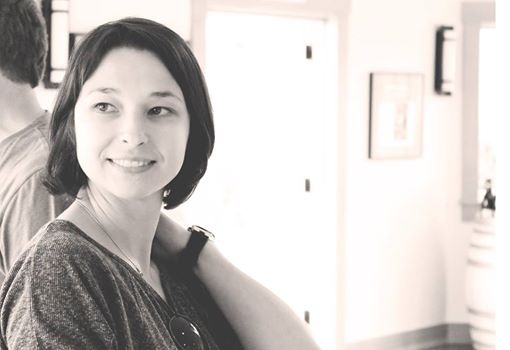 Old Old Love is a wine inspired by early 1800s winemaking in Austria, when grapes would be harvested from multiple vineyards at varying ripeness levels and then co-fermented. It's similar to a Gemischter Satz except in that case, all the grapes are from the same vineyard–or field.
2021 Old Love comes from ten vineyards planted throughout Oregon including Willamette, Eola-Amity, Columbia Gorge, and Southern OR. The sites are all (at bare minimum) sustainably and dry farmed, and are otherwise organically or biodynamically farmed. The wine is co-ferment of predominately Riesling, with a touch of Early Muscat, Gewürztraminer, Albarino, and Pinot Blanc.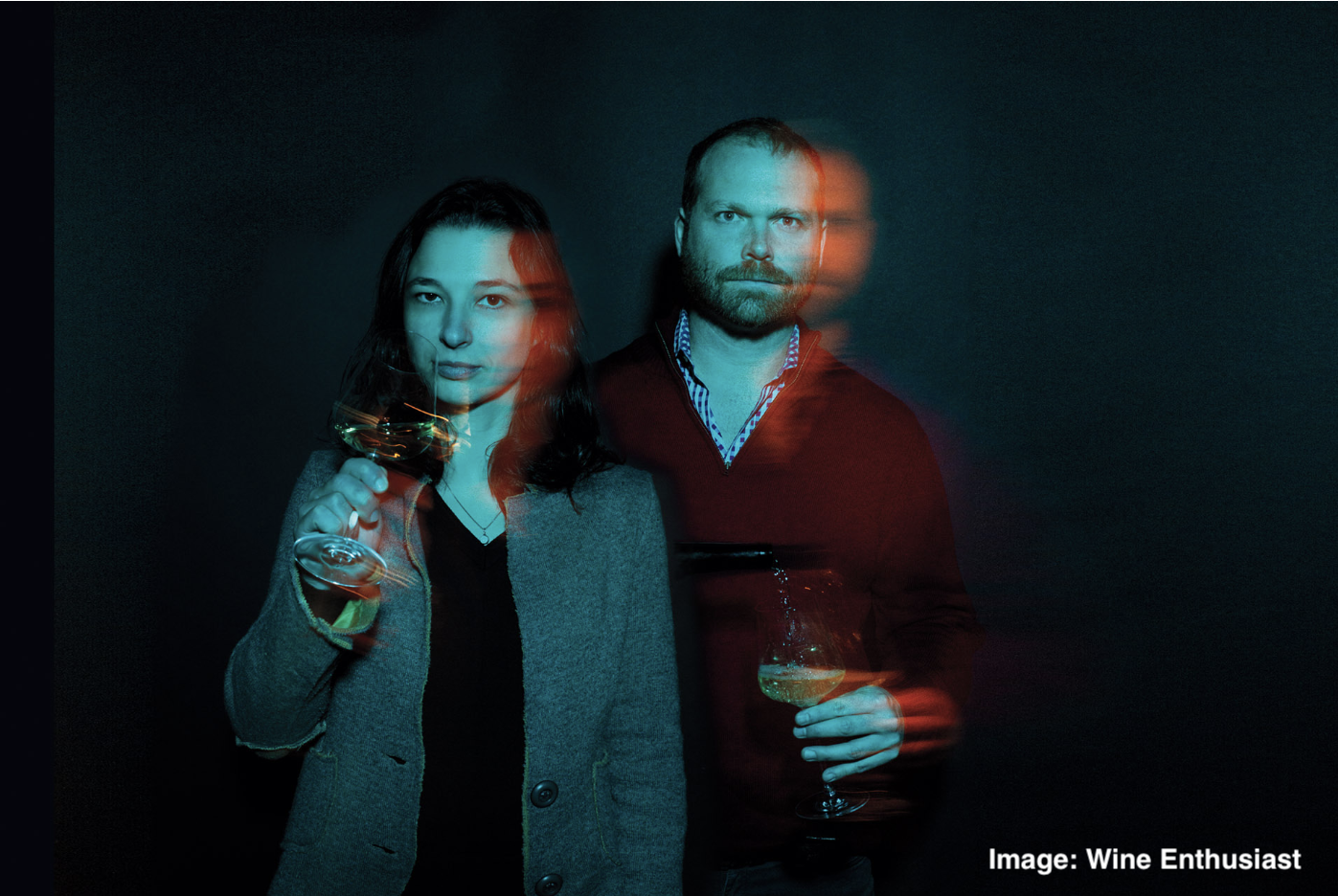 After harvest from all those vineyards, and a brief soak on skins, the various fruit is pressed into stainless steel tank where native fermentation begins. Then half of the juice goes into amphora, Austrian cask, cement egg, and Acacia barrel. After a month or so, the wine in the vessels is added back to the wine in stainless steel. Once it's fully blended, 35% of that wine goes back into amphora, cask, egg, and barrel. Oh, and this process is repeated three times. Sounds a little nuts but the wine is delicious, so we won't argue!
Old Love is a rich golden hue (in wine form anyway), mostly due to the amphora. It's layered with salted limes, lemon verbena, apricots, almond, wet pavement, and flint. The scents on the nose follow through on the palate with a  texture that's silky smooth, generous, and enveloping, but finishes with a bright pop of minerality and lime zest. Old Love, it'll comfort and surprise you. Pair it with grilled shrimp with Thai basil, miso vegetables/meat/seafood wrapped in shiso leaves––let us know if you want to try this but can't find it, we can hook you up! You can also try spicy tuna on crispy shiso leaves and…one more way for the shiso leaf, because it really is a fun summer herb addition: just julienne, fry until crispy, and toss on top of eggs any way you like them. It's all about the umami, and Old Love loves umami.
Here's more info on cutting-edge Oregon producers in Wine Enthusiast.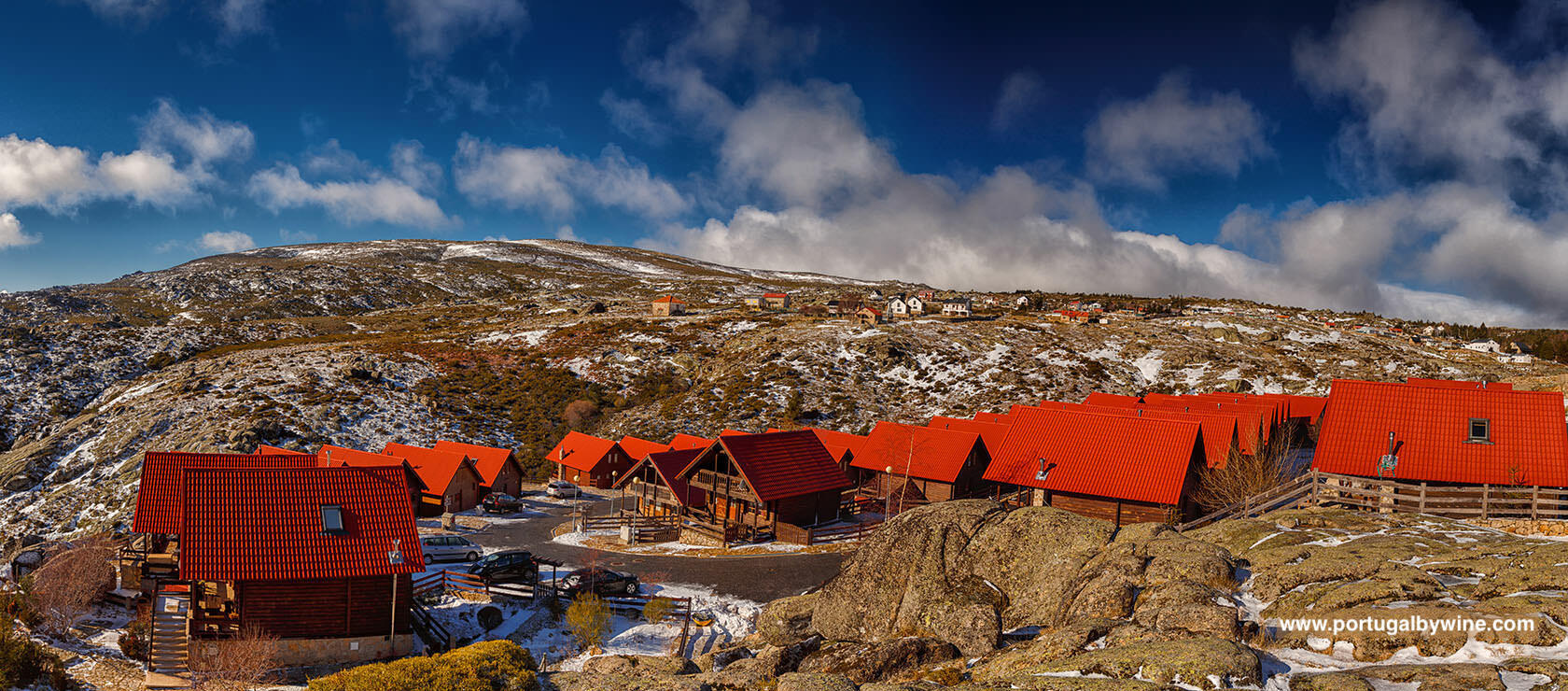 Quinta Di Cardo Touriga Nacional 2014 – Beira Interior Portugal $27.99
We've been trying to get this wine for the club for over six months. By some miracle, it's finally here! Ideally it would pair with rich fall and winter fare, but we've added some other suggestions that'll work just fine.
The Beira Interior wine region is located in the central part of Portugal and is divided into three subregions: the Castelo Rodrigo, Pinhel, and Cova de Beira. This region is large and sparsely planted and boasts some of the highest mountains in Portugal, with vineyards over 700 meters/2296 feet elevation. The soils are shallow, granite-based, and the climate is harsh continental. The best wines here are reds, although achieving phenolic ripeness can be challenging; Touriga Nacional and Alfrocheiro tend to do well. Individual estates have started to pop up, but in 2014, cooperatives were sill the main producers. Here's a link to a site (all in Portuguese) with beautiful pictures of the region.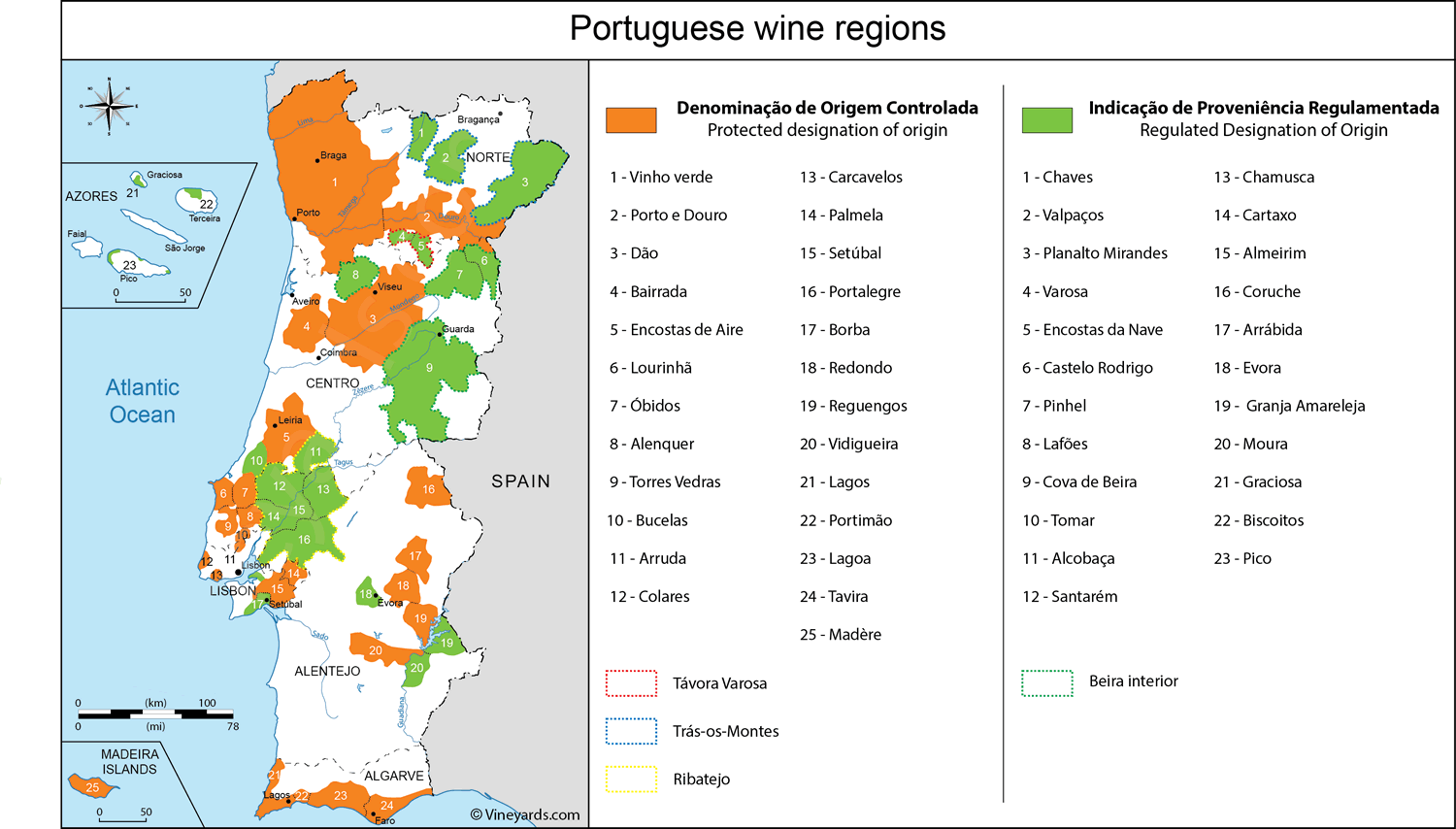 Quinta do Cardo was one producer that was part of a larger cooperative, das Quintas. It has since ceased to be, so this wine, and the 2014 specifically, is all she wrote. The winery was located near Castelo Rodrigo with vines planted at an altitude of 700 meters above sea level, protected by the Marofa and Castelo Rodrigo mountains, and surrounded by the Douro, Côa, and Agueda rivers. All the farming was done organically.
This wine is a really great example of Touriga Nacional, and specifically one with nearly a decade of age on it. Touriga Nacional is the most well-known vine variety for Port (made in Douro) and also for dry, unfortified reds across Portugal, especially in Dao where it probably originated. In Portugal it's often found in blends, and it's now popping up in Oregon, California, Australia, and South Africa as winemakers experiment with different varieties.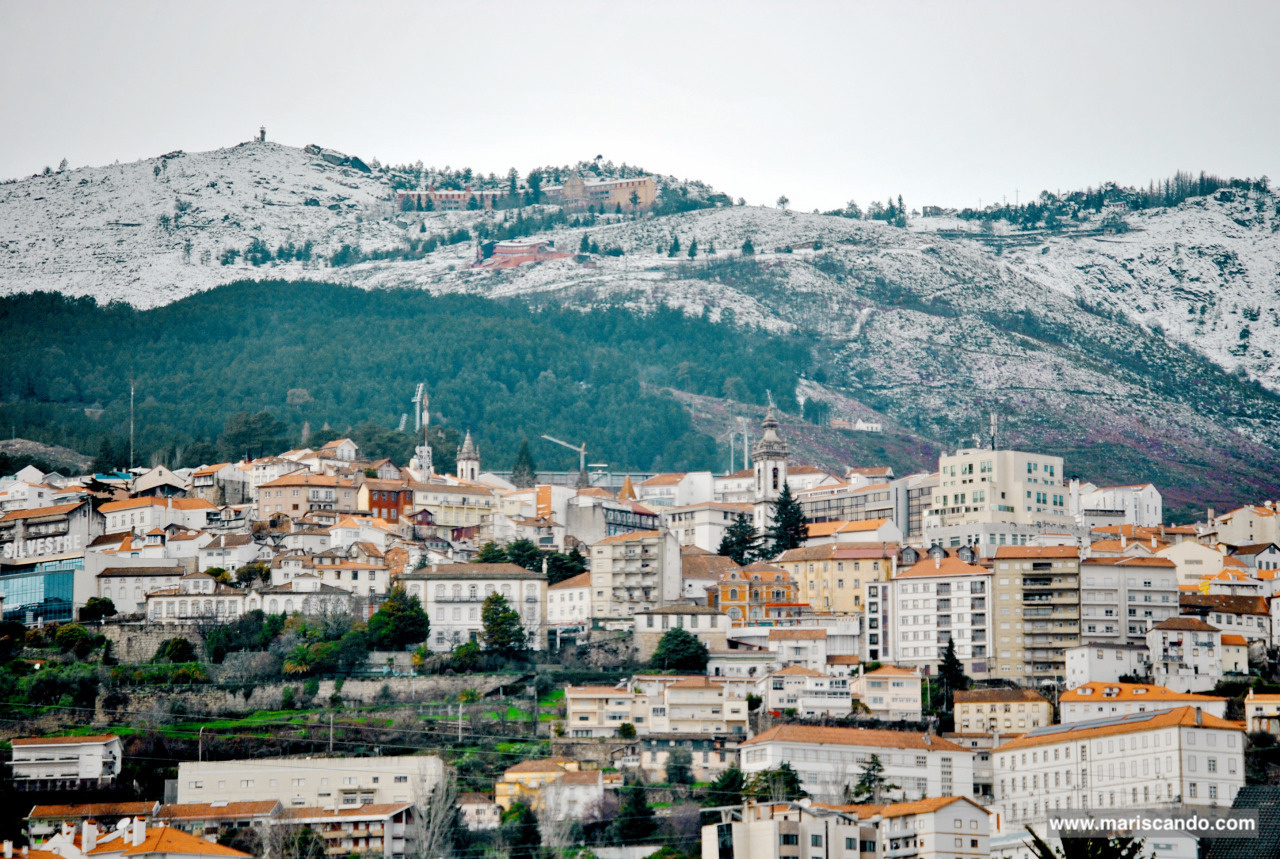 After hand-harvesting, the grapes were fermented in stainless steel vats at 26°C/78.8°F. In the spring the wine was transferred to oak barrels (50% new) where it aged for 20 months. It's wildly floral on the nose, with dried violets and lavender, which is where Touriga goes when given the time. The flowers are followed by mint, baking spices, blackberries, dried fruit, and a touch of smoke. Texturally the wine is rich but with well-defined acidity and tannins. It's only in the past few years that this red was even ready to drink, and it still has years to go.
Pair it with mature cheeses, or a rich dish such as roast leg of lamb with rosemary and lavender. To play off the floral/dried fruit character without going rich and meaty, try Persian Lentil Rice with Lavash Tahdig. To accentuate the smokey notes, go for something off the grill.