New Swick, Teutonic, Frenchtown Farms, Farmer Fizz, & More!
We just got ourselves a fresh batch of Swick, which brightens even the darkest of days.
Rhode Island has been having a love affair with Joe Swick for a while now, but if you're not familiar: Swick Wines is a small winery working out of Medici Vineyard in Newberg, Oregon, with some fruit coming from Columbia Gorge, WA. The wines are the epitome of low-intervention; they are foot-trod, and fermented (often whole cluster) with wild yeast. Many spend time in neutral French oak, they're not filtered or fined, and sulfur is kept to a minimum or not used at all. Production is a tiny bit of a whole lot of different wines with frequently wacky names.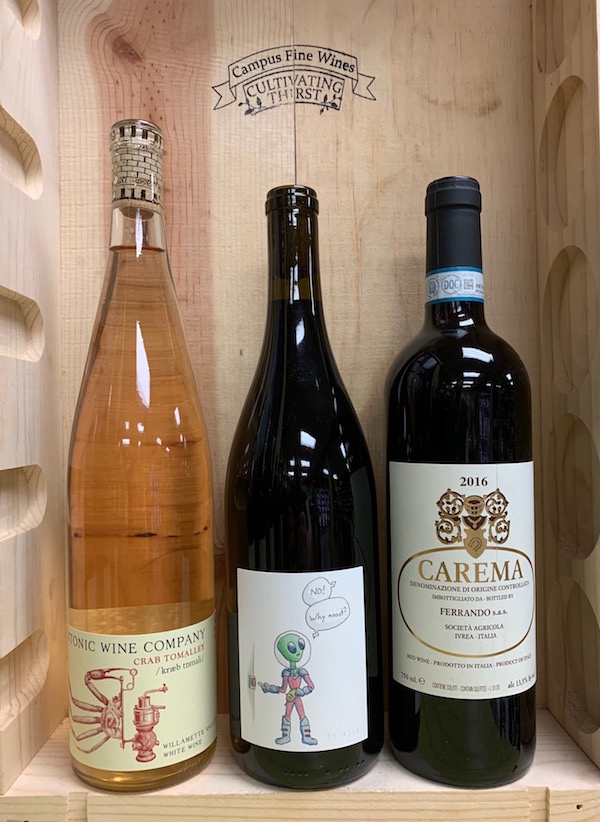 Two more Oregon wines rolled in yesterday: Teutonic Wine Co. Crab Tomalley White NV, a blend of almost every wine variety Teutonic makes, left on its lees for an extended time to create a touch of creamy amongst the refreshing acidity. It actually reminds us of the Kuentz Bas Alsace Blanc 2019 we got in last week, which is also a winner! It's light, clean, and full of orchard fruit. Both are about $17.
Then we got Frenchtown Farms Yamhill Carlton Pinot Noir 2018 $21.99. This wine might also be called 'No! Why nooot?' as that's what's on the label but who knows. In any event, it's a low-intervention Pinot Noir from mentees of Gideon Beinstock of Clos Saron. Here's more info on the producers.
We got a little bit of white and black label 2016 Luigi Ferrando Carema. We can't match Rosenthal Wine Merchant rep Michael Kane's description, so here it is: This Carema release from Luigi Ferrando is from the justly celebrated 2016 vintage: arguably, the Piemonte's most hauntingly perfumed, ethereal yet penetrating example of alpine Nebbiolo arrives from a cool lengthy growing season that yielded wines of taut concentration, vibrant energy and finely-tuned balance. A recipe for classic Carema!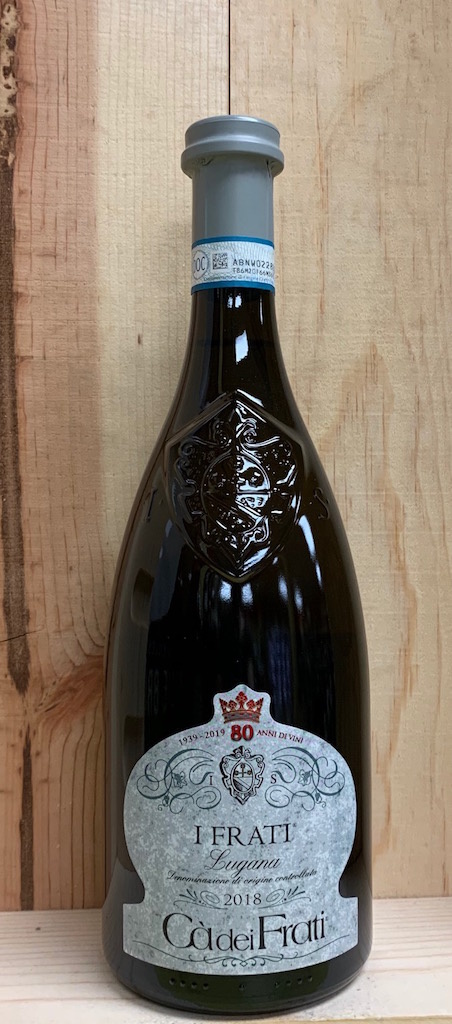 Ca' dei Frati Lugana Turbiana 2018$20.99
A lovely white from the Lombardy side of the Lugana appellation, the property was once owned by monks who grew grapes there. Turbiana is the grape, which is sometimes called Trebbiano di Lugana, but recent profiling has revealed that it's actually genetically closer to Verdicchio from the Marche region. It's a pretty wine, with flowers and exotic fruit throughout as well as apricots, almond, pineapple, citrus, and tomato leaf.
The Cà dei Frati estate dates back to 1782: historic documents refer to "a house with a cellar located in Lugana di Sirmione, known as the place of the Friars." In 1939, winegrower Felice Dal Cero moved to this historic house and immediately realized the estate's potential for making great wine. In 1969 the family took part in the creation of the Lugana DOC.
From the producer: Soil types play a fundamental role in crafting Ca' dei Frati's fresh, minerality-driven wines. Lake Garda was created during the Eocene era, some 35 million years ago, by a melting glacier. As the melting ice flowed south from what we now call the Italian Alps, it also brought with its glacial detritus.
Today, these rocky and pebbly "morainic" soils are ideal for the production of fine wine. Because the roots of the vines have to work harder to find the water table in the well-drained soils, their fruit production becomes more vigorous. As a result, the grape berries are richer in aroma and flavor, with more complexity and depth.
New Farmer Fizz:
Domaine Migot Brut Rosé Mèthode Traditionnelle $27.99
Certified organic, hand-harvested sparkling rosé of Gamay from the tiny region of Lorraine (of quiche fame). Creamy, strawberries, richly textured, with a savory finish.
Champagne Noël et Magali Bazin L'unanime Brut NV $50.99
Small-production farmer fizz, 100% Chardonnay. Elegant and precise, with citrus, stones, and earthy minerality.